NIDS Panel Data Course Held at the Department of Planning, Monitoring and Evaluation (DPME)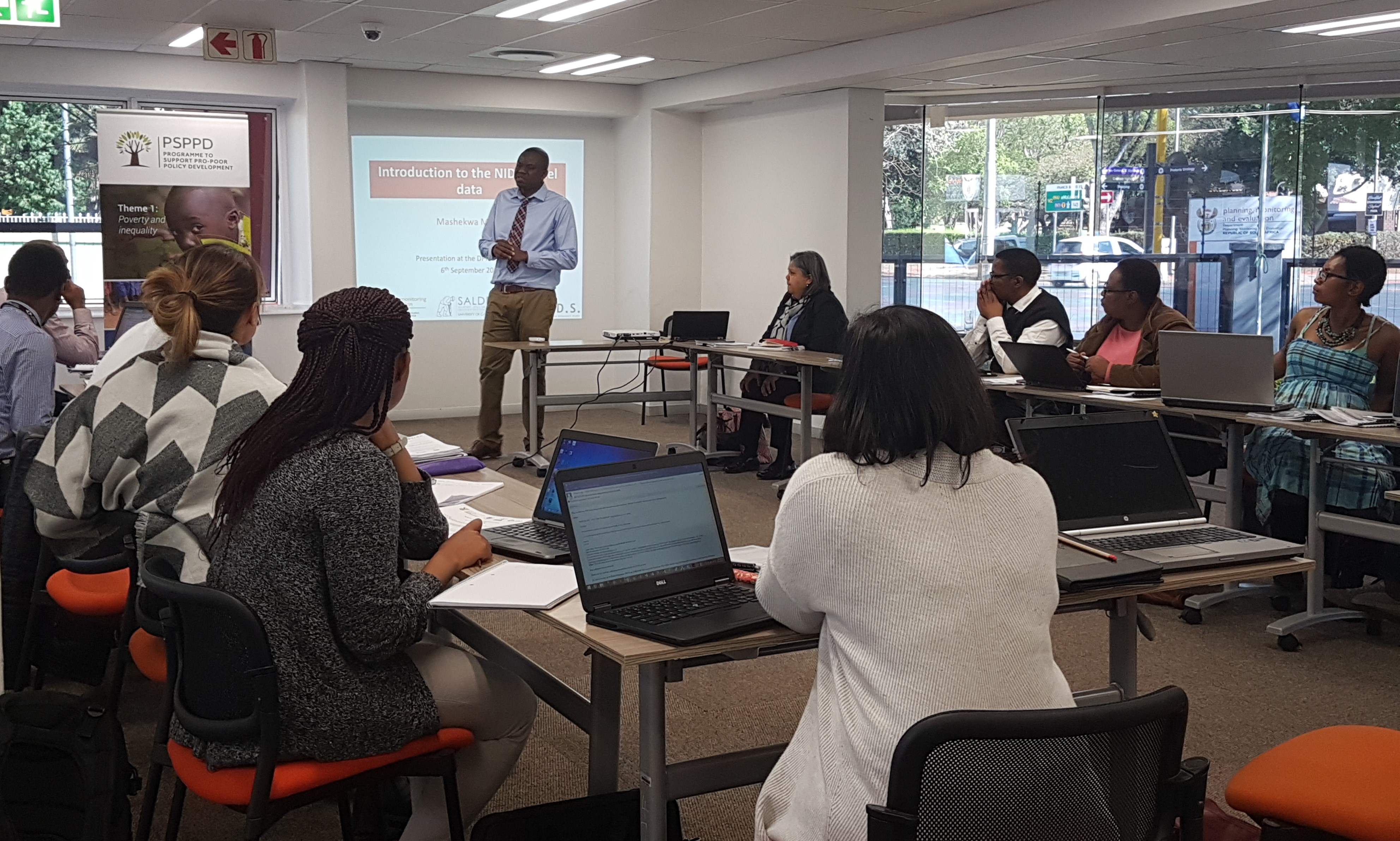 A special 3-day Introduction to the NIDS Panel Data Course was held at the DPME offices in Hatfield from 6 to 8 September 2017. Given that NIDS is an initiative of the DPME, the aim of the course was to build a base of Stata users within the DPME with the skills to descriptively analyse the NIDS data. Topics covered during the course included an introduction to the design of the NIDS survey; the content of the NIDS questionnaires; an introduction to Stata data management and key descriptive commands in Stata; as well as how to examine transitions over time.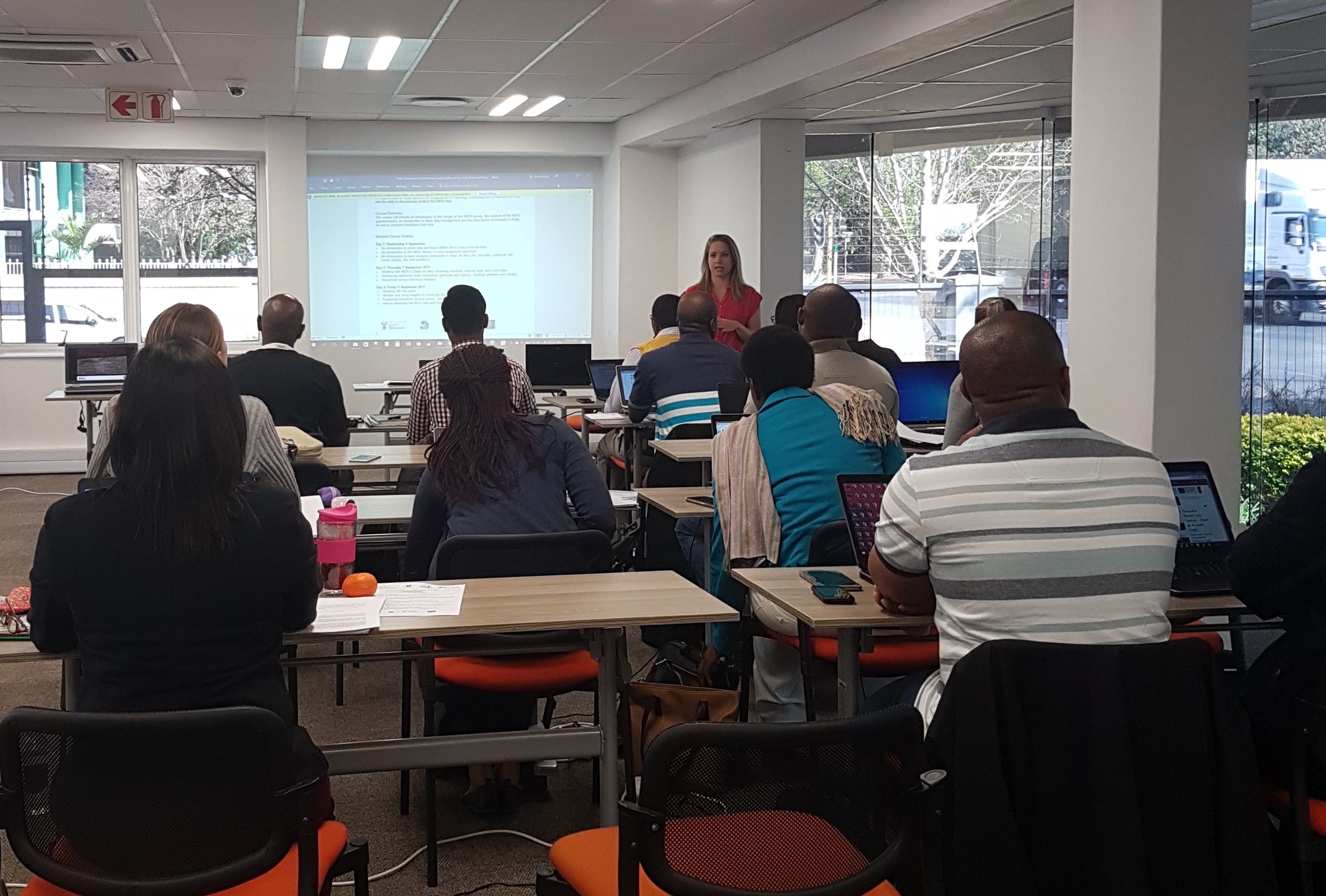 The DPME attendees reported that the skills that they acquired from the course would be useful for their future analytical work; mentioning the usefulness of these skills for developing research reports and policy reviews; responding to policy questions; as well as interrogating whether policy implementation is having an impact on the lives of ordinary South Africans.
Team NIDS from SALDRU, UCT Represented at the 2017 Blisters for Bread Charity Fun Walk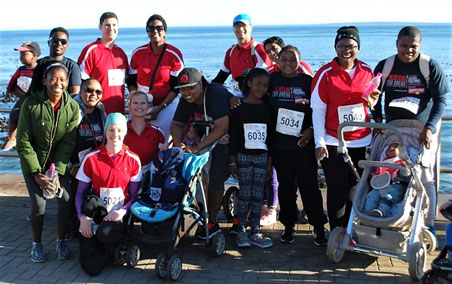 On Sunday 27 August 2017, members of the NIDS operations team from SALDRU, within UCT's School of Economics, and their families (including babies in prams in tow), supported the Blisters for Bread Charity Fun Walk. The Charity Fun Walk, which had a 5km and a 10km route, started and ended at the Green Point Cricket Club, and meandered along the Sea Point Promenade. Whilst it was an early and chilly start to the day, the beginnings of Cape Town spring brought clear sunny skies. A fun-filled day was had by all, not forgetting the important cause – fighting the battle against hunger in schools.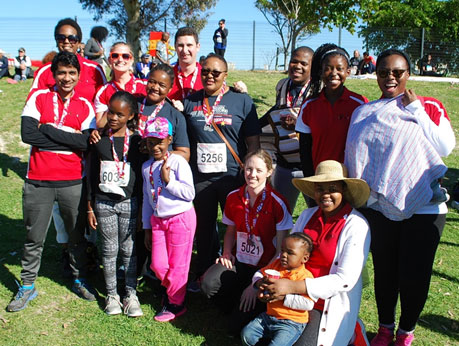 Blisters for Bread is an annual fundraising event for the Peninsula School Feeding Association (PSFA) which is a non-profit organisation that aims to address hunger in school attending children.