Wave 3 - Wave 5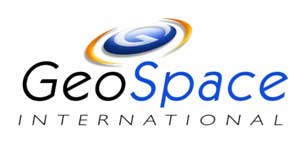 GeoSpace International is a specialist Geographic Information Technology (GIT) company who have been involved in the GIT industry for more than 20 years. Key to our success is our understanding of the unique challenges of Africa. We combine appropriate technology (Geographic Information Systems, Global Positioning Systems) with our subject matter expertise in domains such as Surveys and Mapping, Censuses and Social Surveys, Education, Health and Electricity to provide relevant and realistic total solutions to our clients.
We have provided products and services to clients/beneficiaries in more than 15 countries.
Capacity building is fundamental to our approach (and success); over and above our unique, client specific training programs, the Company is a proud sponsor and partner of development initiatives such as the Africa Symposium on Statistics Development (ASSD). GeoSpace is a South African Broad Based Black Economic Empowerment (BBBEE) compliant service provider.
Wave 2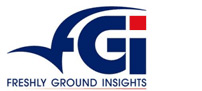 Freshly Ground Insights (FGI) is a specialist electronic data collection fieldwork and research agency. Established in February 2007, FGI has found a solution to the slow turnaround times and prohibitive costs of traditional data collection methods in South Africa. Since its inception, FGI has recruited, trained and employed a national field force that operates in every province in South Africa. FGI also has operations in selected markets in Africa.
The FGI competitive advantage is its ability to collect quality market intelligence quickly, providing its clients with "fresh insights".
Freshly Ground Insights is delighted to be a partner with SALDRU on the NIDS project. It is a pleasure to be involved with a project that has such important significance in improving the social welfare of people in South Africa.

Nielsen is a global leader in market research, providing information and consultancy services to manufacturers, distributors, advertisers, retailers, the consumer and business service sectors, government and the media industry.
Nielsen has developed a notable reputation for providing customized research solutions to a wide range of industries through its global network. Our diverse and powerful suite of Customized Research services help clients obtain qualitative and quantitative measures of consumers' attitudes and purchasing behaviour, customer satisfaction, brand awareness and equity, advertising effectiveness and other marketing issues.
The company's strength lies in its ability to provide clients with a combination of retail and consumer research services thereby enabling a more comprehensive understanding of all aspects of their business.

Cleaner, faster data
CWEST™ is a comprehensive survey design and implementation toolkit that can handle intricate survey models and questionnaire structures. It is borne from solid survey experience in executing complex and lengthy field surveys within challenging environments.
As well as the NIDS Wave 2 survey, CWEST™ software has been used in other large and complex surveys in Africa in the past 3 years including :



Uganda National Panel Survey – Uganda Bureau of Statistics – 2009-11 (Uganda)

Kagera Health Development Survey 3 – World Bank/Rockwool Foundation – (Tanzania) 2009/10

Impact Evaluation of Rural Roads Up-Grading Project – Millennium Challenge Account -2009 (Tanzania)

Kenyan Conditional Cash Transfer - Oxford Policy Management Ltd -2009/10 (Kenya)

TASAF Conditional Cash Transfer Survey – TASAF/World Bank – 2009 (Tanzania)

Impact Assessment of the Tanzania Social Action Fund – TASAF/World Bank – 2008-10 (Tanzania)

Beneficiary Impact Assessment of Integrated Human Development Project - Oxford Policy Management Ltd -2008 (Maldives)


CWEST™ is intuitive and easy to use in the field; putting survey designers and managers in firm control at every stage, from start to finish, within the survey cycle. Questions and rosters can be designed and amended through the system with relative ease and uploaded to the interviewers directly and quickly. Surveys are deployed in self-validating, multi-language form onto mobile technology and can be easily transferred between units to ensure that the field teams can react nimbly to overcome any unforeseen obstacles in data collection. Utilising CWEST™ reduces time and costs by removing the need to retrospectively clean and re-key data, as it validates data during the interview and provides same-day access to data from the field for those at HQ to begin analysing immediately.
Wave 1


Take Note Trading is a professional field work research company with a wide range of skills, capable of handling fieldwork projects of all sizes, in all parts of South Africa, and using diverse research methodologies. The most important for Take Note Trading is to deliver the field work that is accurate and on time. The business operates nationally. Take Note Trading specialize in Data collection both in rural and urban areas using both quantitative and qualitative methods of research.





Development Research Africa (DRA) was established in 1987 and has a long history of engagement in the social, economic and political research domain. Previously known as Data Research Africa, we have been actively involved in informing South Africa's policy making process through high quality applied research.