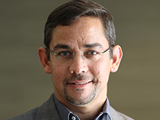 "By sharing your stories, we are able to understand the impact of COVID-19 and the lockdowns on everyday South Africans.
Without you, our participants, NIDS-CRAM would not be possible."
Reza Daniels
Principal Investigator of NIDS-CRAM
Why is your participation in NIDS-CRAM important?
By taking part in NIDS-CRAM, you are an important part of history. This is South Africa's first national survey with the aim of tracking the same people over time, to see how people are being affected by the Coronavirus pandemic and associated lockdowns. It is important that people of different walks of life take part so that the voices of all types of South Africans are included in the study. Without you, our participants, NIDS-CRAM would not be possible. Find out about our participants' lucky draw.
Why is NIDS-CRAM important?
NIDS-CRAM is showing us how real South African's lives are being lived in these challenging times, whether their lives are staying the same or changing, and if changing, is it for the better or for the worse. It allows us to see what is helping people to get ahead economically or what is holding them back.
Because NIDS-CRAM interviews the same people over time, it allows us to see the changing opinion and understanding of South Africans regarding COVID-19. By people sharing their stories, researchers and policy makers are able to understand the economic impact on individual South Africans and just how much their lives have been impacted over the lockdown period. The release of the first round of the NIDS-CRAM data was associated with a change in lockdown levels.
How NIDS-CRAM data is used
The anonymised data and results from NIDS-CRAM are used by researchers and communicated to policy makers to help them make the best decisions they can in response to COVID-19 to help all South Africans. This data is made freely available for anyone to download. Read about NIDS-CRAM data access here.
Click here for participants' FAQ and more information about participation.